Sciences Interdisciplinary Monthly Meeting
The Ray P. Authement College of Sciences is pleased to host The Sciences Interdisciplinary Monthly Meeting (SIMM). This seminar series is designed to foster interaction among faculty and students within the academic units of the college. Interested parties from outside the college are encouraged to participate as well. Please join us and learn what your colleagues in other units are up to and how you might profitably interact with them.
---
Fall 2017
---
SIMM - November 2017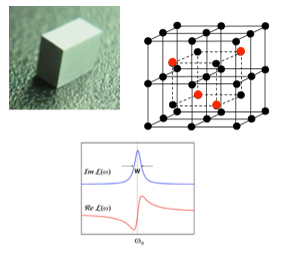 Acoustics: a powerful tool for materials exploration
3:30 - 5:00
Tuesday, 21 November 2017
Oliver Hall auditorium (room 112)
Abstract
The way sound propagates through a solid reveals fundamental properties about the crystal's structure itself. Acoustic techniques, adaptable and often nondestructive, are employed to understand phenomena such as magneto-elastic coupling in ferromagnets, phonon-blocking in thermoelectrics, phase transformations, etc. In this presentation, two ultrasonic techniques, the novel resonant ultrasound spectroscopy and the classical pulse-echo, will be described in relation to two specific applications. One is the increase in magnetostriction of Fe-based alloys due to small amounts of non-ferromagnetic solute elements (Ga, Al, Ge, Si) dissolved into the bcc alpha structure of iron. Elastic measurements allowed for an understanding of the alloys' global behavior in terms of their magnetoelastic coupling energy. A second case where sound may prove to be a key tool is the sensitization of 5xxx-series aluminum alloys. These materials are employed mainly in marine applications. They were successfully designed for low density and high strength, but when the alloy is exposed to environmental heat, the magnesium atoms in its composition (3-6 at.%) migrate and combine with aluminum in a new phase at the grain boundaries. The new phase is corrosive in salt water. Ultrasonic parameters (attenuation and wave speed) were found to change with the sensitization level in Al-Mg alloys. This correlation offers the potential for a new nondestructive tool to quantitatively monitor the sensitization level in Mg-rich aluminum alloys, an on-site alternative to the lengthy and destructive Nitric Acid Mass-Loss Test currently approved.
About the speaker
Gabriela Petculescu received her BS in Physics from the University of Bucharest, Romania, in 1995 and her PhD in Physics from Ohio University in 2002. After receiving her PhD she held a two year postdoctoral appointment at the National Center for Physical Acoustics in Mississippi followed by a two year postdoctoral appointment at Northwestern University in Illinois. Dr. Petculescu joined the Physics Department at UL Lafayette in 2006. She is currently an associate professor of physics.
Dr. Petculescu's research focus centers on the interface between physical acoustics and material science. In particular, she uses ultrasonic techniques to understand properties of materials and their potential applications.
---
SIMM - October 2017
Secure Semantic Search over Encrypted Big Data in the Cloud
3:30 - 5:00
Tuesday, 17 October 2017
Oliver Hall auditorium (room 112)
Abstract
Cloud storage is a widely utilized solution for both personal and enterprise demands. However, despite its advantages, many potential users with enormous amount of sensitive data (big data) refrain from fully utilizing the service due to valid concerns about data privacy. An established solution to the privacy problem is to perform data encryption on the client-end. This approach, however, restricts big data processing capabilities (e.g., searching over the data). In particular, searching semantically with real-time response is of interest to clients with big data. To provide the semantic search ability, we introduce an system (termed S3BD) for searching big data using cloud services without exposing any data to cloud providers. To keep real-time response on big data scale datasets, S3BD limits the search to a subset of the whole dataset. For that purpose, we propose a method to cluster the encrypted data based on topic similarity. An abstract of each cluster is maintained on the client-end to navigate the search operation to appropriate clusters at the search time. Results of experiments, carried out on real-world big datasets, demonstrate that the search operation can be achieved in real-time and is significantly more efficient than other counterparts. In addition, a fully functional prototype of S3BD is made publicly available.
About the speaker
Mohsen Amini Salehi received his BS degree in Software Engineering from Azad University of Mashhad in 2003. He started his research on Distributed Computing through his Master's thesis at Ferdowsi University of Mashhad, Iran, in 2006. He continued his research during his Ph.D. in Computing and Information Systems at Melbourne University, Australia, until 2012. He has been a postdoctoral associate in the same area of Distributed and Cloud Computing at Colorado State University and University of Miami, from 2012 to 2014. He is currently an Assistant Professor and director of the High Performance Cloud Computing (HPCC) laboratory, School of Computing and Informatics (CMIX), at UL Lafayette. His current research focus is on heterogeneity, fog computing, resource allocation, and security in Cloud environment . You can find more information about Dr. Amini at his homepage
---
SIMM - September 2017
Development of a Tool for Accurate Comparison of Protein 3-D Structures
3:30 - 5:00
Tuesday, 19 September 2017
Oliver Hall auditorium (room 112)
Abstract
Protein sequence and structure data are becoming rapidly and increasingly available. Both sequence and structure information play important roles in understanding protein functions. It is well accepted that protein structures are more conserved than sequences. Understanding 3-D structure relationship provides deeper insights on protein functions than pure 1-D sequence relationship. However, detecting protein geometry relationship is far more uncertain than identifying sequence relationships. Challenges in quantifying structures have resulted in a large number of approaches to this problem described in the literature over the last thirty years. Many automated methods have been developed using different representations of structure, similarity measurements and optimization algorithms. The methods developed for protein structure comparison or alignment can be divided into four categories: sequence-, distance-, secondary structure- and geometry-based approaches at either local or global structure levels. There are limitations in all existing methods. We have been developing a tool for protein 3-D comparison that is based on mapping triples of atoms into spatial triangles, and converts atom types and geometry of a triangle into features. It is a completely different approach and no similar method exists in the field. We have demonstrated that our method can be employed for protein local and global structural comparisons.
About the speaker
Wu Xu received a BS from Beijing Agriculture University, a MS from Institute of Genetics, Chinese Academy of Science, a second MS in Bioinformatics and Computational Biology, and a Ph.D. in Biochemistry from Iowa State University. After graduated from Iowa State University, he did his post-doctoral training in the Department of Biochemistry at St. Jude Children's Research Hospital for four and half years. He came to the Department of Chemistry at UL Lafayette in 2006 as an Assistant Professor. Dr. Xu has been working on protein structure and function relation since he was a graduate student at Iowa State University. He is also interested in integrating computational and theoretical calculations with experimental data for meaningful interpretation of protein functions.
---
---
Spring 2017
---
SIMM - April 2017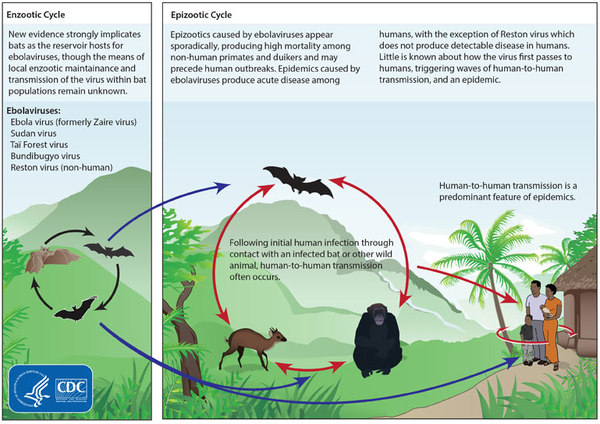 Mathematical modeling of infectious diseases: from Ebola outbreaks to HIV immunology
Cameron Browne, Department of Mathematics, UL Lafayette
3:30 - 5:00
Tuesday, 25 April 2017
Oliver Hall auditorium (room 112)
Abstract
Infectious diseases are of central concern to society, and mathematics can be applied to better understand their dynamics and evolution. Mathematical models can describe the spread of a pathogen in a population of susceptible individuals, or (on the smaller scale) in a population of cells within an infected individual. Analysis of models may elucidate these complex biological systems, providing thresholds for different dynamical behaviors. Furthermore, mathematical modeling can be utilized with data to quantify and project trends in the relevant populations, although some predictions should be taken with a grain of salt. In this talk, I will discuss some current research on the two different scales of infection.
First, I consider recent work about modeling the 2014-2015 Ebola outbreak in West Africa. Mathematical modeling of the Ebola outbreak gained public notoriety with some dire projections, which turned out to be quite inaccurate. In joint work with colleagues, we focused on modeling complex control strategies, such as contact tracing, and assessing their impact on the epidemic reproduction number using data and mathematical analysis. Next, I turn to HIV infection within a host. Mathematical modeling has contributed to HIV research over the past few decades, for example, in quantifying high viral replication and evolution during chronic infection. The battle between the rapidly evolving virus and diverse immune system forms a complex network. In current work, I am modeling how HIV escapes the immune response, and attempting to explain some virus-immune dynamical patterns observed in different datasets from HIV and SIV infection.
About the speaker
Cameron Browne joined the UL Lafayette faculty in 2015 as assistant professor in the Department of Mathematics. He received his B.S. from University of Florida (2007), and went on to obtain his PhD in mathematics from University of Florida (2012). He has held postdoctoral positions at University of Ottawa (2012-2013) and at Vanderbilt University (2013-2015). His research interests are in Mathematical Biology, Mathematical Modeling, Differential Equations and Dynamical Systems.
---
SIMM - March 2017
Reconstructing seasonality using stable isotope measurements in tree rings
Brian Schubert, School of Geosciences, UL Lafayette
3:30 - 5:00
Tuesday, 21 March 2017
Oliver Hall auditorium (room 112)
Abstract
Workers have long used ring-to-ring records of natural abundance stable isotope ratios (delta13C) to interpret annual climate trends and variability across multiple consecutive years. More recently, researchers have improved upon single-ring measurements of (delta13C) by developing a variety of methods for subsampling across single tree rings, including hand-slicing, microtome sectioning, and laser ablation. This work has revealed large-scale changes in (delta13C) value within each growth ring that relate to changes in seasonal hydrology, specifically the ratio of summer to winter precipitation. Here I will present high-resolution (delta13C) data on fossil wood collected from across the Arctic in order to reconstruct year-to-year changes in seasonal precipitation. Determination of seasonal precipitation represents a critical advance beyond the reconstruction of mean annual conditions, particularly in assessing the influence of climate on vegetation. Results from this work suggest that the Eocene Arctic experienced consistently wet summers, whereas the Miocene Arctic experienced high variability in seasonal precipitation. We attribute these changes in seasonal precipitation to changes in Arctic sea ice cover during the Cenozoic, and suggest that seasonal precipitation carries significant ramifications for primary productivity within Arctic regions.
About the speaker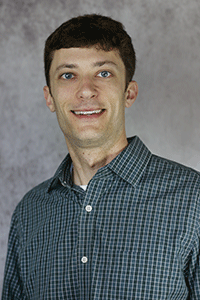 Brian Schubert has been an Assistant Professor at the University of Louisiana at Lafayette since 2013. He received his Bachelor of Science from Lafayette College, his PhD from Binghamton University, and was a postdoctoral research scientist at the University of Hawaii. Dr. Schubert heads the stable isotope lab in the School of Geosciences where he studies chemical changes in modern and fossil organic matter. He has conducted fieldwork in Ireland, California, Hawaii, and across the Arctic – including Alaska, northern Canada, and Siberia.
---
February 2017
Inaugural Herman D. Hughes Distinguished Lecture
The first SIMM of the spring semester will be held in March. However, we have a special treat for February as we kick-off the Herman D. Hughes Distinguished Lecture Series.
Reflections: Research Activities Involving High-Speed and Wireless Networks
Herman D. Hughes, Professor Emeritus of Computer Science & Engineering
Michigan State University
3:30 - 5:00
14 February 2017
Oliver Hall auditorium (room 112)
Abstract
A brief description of the speaker's journey as a student, attending HBCU's to becoming a professor of computer science and engineering will be highlighted. Some emphasis will be placed on the Wireless and High-Speed research Laboratory (spearheaded by the Speaker) and its involvement in several activities. However, the primary focus of the talk will be centered around prior research on quality-of-service issues related to the transport of video traffic over ATM (autonomous transfer mode) Networks, Wireless ATM Networks, Wireless Ad Hoc Networks, and Network Workshops for Computer Science Professors from across the U.S.
About the speaker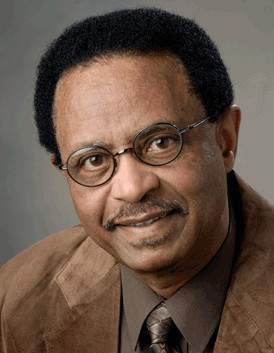 Dr. Herman D. Hughes (Doctor of Philosophy, Computer Science, 1973). Professor Emeritus at Michigan State University (Department of Computer Science and Engineering).
Dr. Herman D. Hughes, received a B.S. degree in Mathematics from Stillman College, a M.A. degree in Chemistry from Tuskegee University, and a Ph.D. in Computer Science from the University of Louisiana at Lafayette. He began his academic career as a high school mathematics teacher in 1959, followed by faculty positions in mathematics at Tuskegee University and Grambling State University. During his academic training, Professor Hughes worked in the summer months both in industry and government (IBM, American Oil Company, Dow Chemical, Advanced Avionics Research Lab). In 1973, Dr. Hughes joined the faculty of Michigan State University (MSU) as an Assistant Professor in the Department of Computer Science and Engineering. He climbed the academic ranks at MSU to become a Full Professor in 1984 and Professor Emeritus in 2005. While at MSU he also served as Assistant Dean of the Graduate School from 1986 through 1991.
Dr. Hughes became a national and international leader in the area of network traffic management and modeling with respect to wireless and high speed networks.
He designed several schemes for addressing quality-of-service issues central to recent network technologies, wireless ad hoc networks and Asynchronous Transfer Mode (ATM). The results of his research provided important insight for defining some key algorithms and parameters used by researchers for studying network traffic.
Dr. Hughes' work is published in numerous journals and has been presented at the most prestigious conferences. He served as a National ACM lecturer, and was voted Distinguished Alumnus both by Stillman College and the University of Louisiana at Lafayette. Professor Hughes' exemplary contributions to research, teaching and service earned him the MSU "Distinguished Faculty Award" in 2000.
Dr. Hughes' most recent research emphasis is quality-of-service (QoS) issues in mobile ad-hoc networks (MANET). Specifically, he has developed and published several
techniques and routing schemes designed to enhance QoS. From this work, he upgraded the high-speed networks and performances (HSNP) research lab to a modern wireless communication and high speed networks (WCHSN) lab.
After his retirement from MSU Professor Hughes relocated to Georgia.  He was appointed an Adjunct Professor in the Department of Electrical and Computer Engineering at the Georgia Institute of Technology where he is involved in research and consulting. He is affiliated with Georgia Centers for Advanced Telecommunications Technology, housed in the School of Electrical and Computer Engineering.
---
Fall 2016
---
SIMM - November 2016
One phrase, two meanings: phytoplankton blooms in the coastal ocean
Beth Stauffer, Department of Biology, UL Lafayette
3:30 - 5:00
Tuesday, 15 November 2016
Oliver Hall auditorium (room 112)
Abstract
Phytoplankton are the dominant primary producers in oceanic, lake, and coastal ecosystems, contributing approximately 40% of total carbon fixation on the planet and more than half of the oxygen in Earth's atmosphere. In many parts of the ocean and for most periods of each year, highly diverse phytoplankton communities function as the base of aquatic food webs. These communities often undergo a spring "bloom" event, much like the greening of our terrestrial landscapes, which support productive food webs and fisheries throughout the world's ocean. However, coastal phytoplankton communities can also "bloom" in a less productive fashion; these harmful algal blooms (HABs) have deleterious effects on food webs and higher animals (including humans) and appear to be increasing in both frequency and magnitude. This talk will explore the underlying causes of both types of blooms, compare their effects, and introduce some of the outstanding questions that new technologies are allowing us to begin asking.
About the speaker
Beth Stauffer joined the UL Lafayette faculty in January 2016 as an Assistant Professor in the Department of Biology. Beth earned her Bachelors of Science in Marine Science and Biology from the University of Miami (Go Canes!) and was awarded  her PhD in Marine Environmental Biology from the University of Southern California. Prior to joining the UL Lafayette faculty, she was a Lamont-Doherty Postdoctoral Fellow at Lamont-Doherty Earth Observatory of Columbia University and a AAAS Science & Technology Policy Fellow at the U.S. Environmental Protection Agency in Washington DC. Her research interests include phytoplankton ecology, biological oceanography, environmental technology, and water quality issues in coastal areas.
---
SIMM - October 2016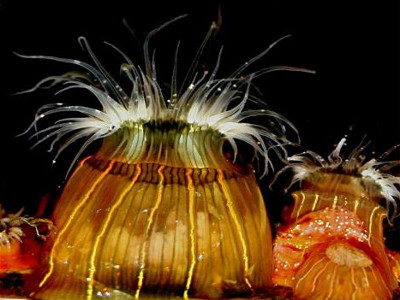 The Evolution of Deafness
Glen Watson, Department of Biology, UL Lafayette
3:30 - 5:00
Tuesday, 18 October 2016
Oliver Hall auditorium (room 112)
Abstract
Hair cells are specialized for a mechanoreceptor function. Hair cells are critical to our ability to hear and maintain balance. In fish, hair cells in the lateral line system allow the fish to school and to orient in current. In sea anemones, hair cells are employed to detect swimming movements of nearby prey. Overstimulation of hair cells can result in lethal damage to hair cells in vertebrate animals. In anemones, overstimulation of hair cells activates a robust repair mechanism that depends in part on secreted proteins and protein complexes. Unfortunately, hair cells in vertebrate animals are less well protected by repair mechanisms leaving them vulnerable to succumb to damage after overstimulation. In mammals, lost hair cells are not replaced, leading to permanent sensory deficits. Interestingly, exogenously supplied 'repair proteins' from anemones can be used to treat experimentally traumatized hair cells in fish and in mammals. Such treatments result in significant recovery of the traumatized vertebrate hair cells. The therapeutic potential of anemone repair proteins will be discussed.
About the speaker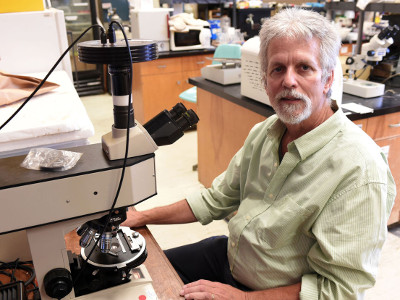 Glen Watson has investigated the sensory cell biology of sea anemones since 1984. He received a BS in Zoology from the University of Georgia, and a MS and PhD in Biology from Florida State University. Post-doctoral training was completed at the University of California, Riverside and at Loma Linda University School of Medicine. He came to UL Lafayette in 1989 as an Assistant Professor of Biology. Dr. Watson was Head of the Department of Biology from 2009-2012. Currently, Dr. Watson serves in the capacity as an Associate Dean in the College of Sciences and a Professor in the Department of Biology.
---
SIMM - September 2016
Be Careful: I can Read your Mind
Magdy A. Bayoumi, Center for Advanced Computer Studies, UL Lafayette
3:30 - 5:00
Tuesday, 20 September 2016
Oliver Hall auditorium (room 112)
Abstract
This is one of the ultimate goals of the "Brain Initiative" which may be real by 2030. In general to be able to control our surrounding world by the power of our mind, to control the artificial limbs by our thoughts, and to read people's brain is a dream and it is an exciting one.
Brain Computer/Machine Interface (BCI/BMI) is one of the enabling technology towards these goals. We have designed and developed BCI chips that can overcome the main challenges of interfacing with human brain, mainly: low bandwidth communication, small chip area, low power and low heat dissipation, and tolerant to noise. This new chip is based on spike sorting. It is implemented in 0.5 um CMOS technology. Probably, the more reflective title of this talk is "Brain on Silicon". Finally, a case study of early prediction, warning, and detection of an epileptic seizure using the developed chip will be illustrated.
About the speaker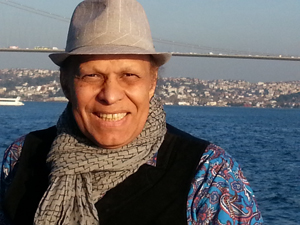 Magdy A. Bayoumi is the Z.L. Loflin Eminent Scholar Endowed Chair Professor at The Center for Advanced Computer Studies (CACS), University of Louisiana at Lafayette. He was the Director of CACS, 1997-2013 and Department Head of the Computer Science Department, 2000-2011. Dr. Bayoumi has been a faculty member in CACS since 1985. He received a B.Sc. and M.Sc. in Electrical Engineering from Cairo University, Egypt; a M.Sc. in Computer Engineering from Washington University, St. Louis; and a Ph.D. in Electrical Engineering from the University of Windsor, Canada.
Bayoumi is an IEEE Fellow. He has served in many capacities in the IEEE Computer, Signal Processing, and Circuits & Systems (CAS) societies. Currently, he is the vice president of IEEE RFID council and he is on the IEEE RFID Distinguished Lecture Program (DLP). Bayoumi received the IEEE CAS Education award and the IEEE CAS Distinguished Service award. He was on the IEEE DLP programs for CAS and Computer societies. He was on the IEEE Energy and Telecommunications committees. He was on the IEEE Fellow Selection Committee. Bayoumi has been an ABET evaluator and he was an ABET commissioner and team chair. He has been Guest Editor (or Co-Guest Editor) for many Special Issues, the latest was on Machine to Machine Interface. He has given numerous keynote/invited lectures and talks nationally and internationally. Bayoumi is the general chair of IEEE ICASSP 2017 in New Orleans. He has chaired many conferences including the first International Conference in Micro electronics to be held in Lafayette in 1994.
Bayoumi was the chair of an international delegation to China, sponsored by People-to-People Ambassador, 2000. He received the French Government Fellowship, University of Paris Orsay, 2003-2005 and 2009. He received the United Nation Fellowship, Egypt, 2002-2003. He was a Visiting Professor at King Saud University. He was an advisor to many departments in several countries.
Bayoumi was on the State of Louisiana Comprehensive Energy Policy Committee. He was the vice president of Acadiana Technology Council. He was on the Chamber of Commerce Tourism and Education committees. He was a member of several delegations representing Lafayette to international cities. He was on the Le Centre International Board. He was the general chair of SEASME (an organization of French Speaking cities) conference in Lafayette.
---
Archive of previous SIMM presentations
Look here for the 2015-2016 archive.