'Earthzine' features doctoral student's marsh study
Samantha Hauser and Paul LeBerg
UL Lafayette doctoral fellow Samantha Hauser was near Brigantine, N.J., the day before Hurricane Sandy made landfall there on Oct. 29, 2012. She had been conducting research in a marsh on the coast of the Atlantic Ocean. "I was about to leave and the marsh was covered with saltwater already," she told La Louisiane. A New Jersey native, Hauser was pursuing a bachelor's degree in ecology and natural resources at Rutgers University at the time. "We were at least an hour or two inland and we were still completely flooded from the saltwater coming into the Raritan River," she said. Learn more about this project.
---
Surprising Serpants
Studies show which snakes strike fastest, including the monster Titanoboa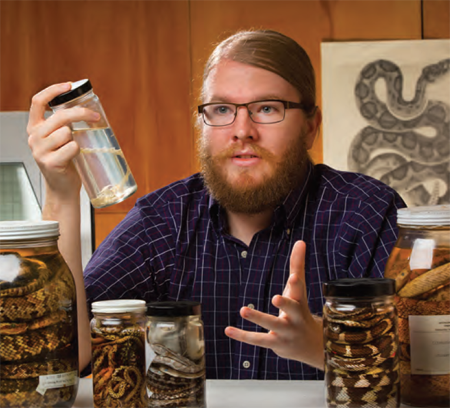 Dr. David Penning photo by Doug Dugas
University researchers are shedding light on snakes and their behavior, from venom-injecting vipers to a prehistoric constrictor called Titanoboa, an almost 50-foot-long giant too thick to squeeze through a modern doorway. In one case, research conducted by Dr. Brad Moon, an associate professor of biology; Dr. David Penning, a former UL Lafayette doctoral student; and Baxter Sawvel, a graduate student, took the fangs out of the widespread misconception that venomous snakes, such as rattlesnakes and cottonmouths, strike faster than nonvenomous snakes. Learn more about this project.
---
Sound Waves
Dolphins, beaked whales and endangered sperm whales in the Gulf of Mexico have a lot to say about their deepwater environment. Some University of Louisiana at Lafayette scientists were part of a multidisciplinary group that spent 10 days listening to them this summer.  Learn more about this project.
---
Second Chance: Plant's return to space yields clues about how they sense gravity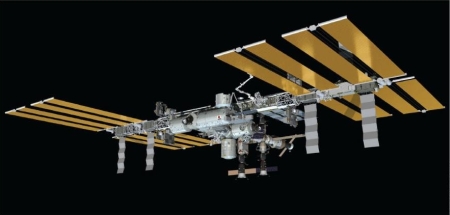 Dr. Karl Hasenstein hopes some of the answers to the scientific riddle of why plants grow up, while their roots grow down, rest in the palm of his hand. He's holding an amber-colored "plug" about the size and shape of a pencil eraser. Encapsulated inside the plug, which is composed primarily of resin, is a tiny root tip of Brassica rapa, or field mustard plant. The sliver of root, which resembles the stinger of a honey bee, is on of 80 such roots of a biology experiment that took place aboard the International Space Station earlier this year. Learn more about this project.
---
Growing Opportunity: Research team develops trademarked line of native seeds, plants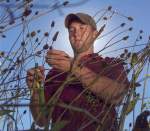 There is a rule of thumb among native plant growers: The first year, it sleeps. The second, it creeps. And the third year, it leaps. Reintroducing native varieties takes time, but the effort pays off handsomely. Once these long-lived plants are established, they're essentially maintenance free. They don't require fertilizer, because they're adapted to native soils. And they don't require pesticides, because they're adapted to native insects. They're almost impervious to drought and can even survive fire. Learn more about this project.