Faculty Spotlight: Brandon Waltz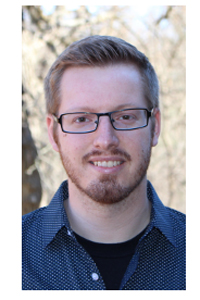 Brandon Waltz, PhD, joined the Department of Biology at the University of Louisiana at Lafayette as instructor of anatomy and physiology in August 2019. His interests include human anatomy and physiology, comparative vertebrate morphology, and biomedical and evolutionary genomics. Dr. Waltz is also interested in implementing modern technology and resources into the classroom to aid in better understanding of complex physiological and structural systems.
Brandon Waltz received his PhD in Environmental and Evolutionary Biology at UL Lafayette. His research was conducted in the lab of Dr. James Albert. Throughout his graduate studies, his research focused on taxonomy using comparative morphology and modern genomic methods to uncover the evolutionary relationships of Neotropical electric fishes, focusing on the patterns and processes associated with cryptic speciation. During his time as a graduate student, he was privileged with the opportunity to teach both Advanced Anatomy and Physiology lab as a graduate teaching assistant and Survey of Anatomy and Physiology lab as an Adjunct Instructor. Dr. Waltz' enthusiasm for teaching is evident in his comments which conclude this paragraph. Throughout the years of teaching these courses, my passion for teaching really took off. I thoroughly enjoyed helping students develop not only their knowledge and understanding of a complex subject such as Anatomy and Physiology, but also their professionalism and personal growth. Additionally, throughout my graduate years, I presented as a guest speaker at K-12 schools in the Acadiana region. I was able to present topics such as fish diversity, evolution, general vertebrate morphology, and environmental science to students ranging from third grade to high school seniors. I have had the opportunity to teach at almost every academic level, including graduate courses, and have enjoyed all of the challenges and rewarding experiences along the way.
Prior to attending UL Lafayette, Brandon Waltz graduated from Iowa State University with a BS in Genetics. At Iowa State University, he served as a teaching assistant in courses such as Principles of Genetics and Analytical Genetics. He also functioned as a student researcher for three years in the Department of Natural Resource Ecology and Management studying population genetics in ring-necked pheasants. During this time, he also helped research and develop novel vaccinations for livestock through a private company as well as serve as a veterinary assistant at a small animal clinic.
The following remarks provided by Dr. Waltz tie this brief biographical sketch together quite nicely. "I am thankful for the opportunities I have already had teaching undergraduate students in biology and the health sciences and I am certainly looking forward to sculpting the minds of many more. Teaching is an extremely rewarding endeavor, as the minds of thousands of students across generations are influenced; I am incredibly excited to be able to pursue this endeavor here at the University of Louisiana at Lafayette. I am also excited to have more time to take in all of the food and festivals here in Cajun Country!"
Contact Dr. Waltz through this link:
waltz@louisiana.edu