Faculty Spotlight: Eric Ferré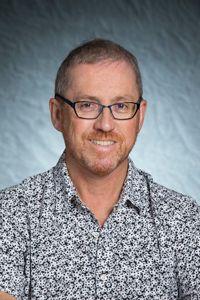 Eric Ferré, PhD, joined the University of Louisiana at Lafayette as professor and director of the School of Geosciences in August 2018. He grew up in the Southern, sunny, part of France in a small town near Toulouse and went to college at Université Paul Sabatier, also in Toulouse, where he earned his Honors BSc in 1984, MSc in 1985, PhD in 1989, and Habilitation in 2000. Dr. Ferré held academic positions at Rhodes University, Grahamstown, South Africa (1996-2001), the University of Wisconsin, Madison (2001-2002) and Southern Illinois University, Carbondale (2002-2018).
Dr. Ferré's current research focuses on deformation of the Earth's lithosphere, both in oceanic and continental settings, both at the geologically slow and seismically fast timescales. His main tools for addressing scientific questions are rock magnetism and paleomagnetism.
Contact Dr. Ferré or learn more through these links:
eric.ferre@louisiana.edu