Alumni Spotlight: Karl Andrew LeBlanc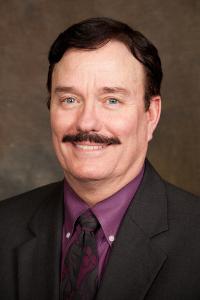 Dr. Karl Andrew LeBlanc (Bachelor of Science, Biology 1974). Medical Doctor (General Surgery, Bariatric Surgery) with Surgeons Group of Baton Rouge, Baton Rouge, Louisiana.
Dr. LeBlanc grew up on a farm in the countryside near Breaux Bridge. As a little boy, he remembers dissecting the eyeballs of a cow. His early interest in biology inspired him to become a physician, but he credits the educational foundation he gained at UL Lafayette with preparing him for medical school.
"UL Lafayette gave me a good foundation," he said. "At the time, our family couldn't afford to send us (my twin brother and I) to LSU. Proximity brought me to UL Lafayette — and everything worked out quite well."
Karl went on to LSU Medical School in Shreveport where he earned a Doctor of Medicine degree in 1978. Since then, he extended his education by earning a MBA from LSU in 1992.
Karl's areas of practice include General Surgery, with a special interest in Laparoscopic Surgery, Bariatric and Hernia surgery. In fact, he performed the world's first laparoscopic ventral hernia repair in 1991. He has authored seven medical textbooks and more than 100 medical publications. Dr. LeBlanc fondly remembers Dr. Savoie's chemistry class from his undergraduate days at UL Lafayette.
"I also remember my comparative anatomy professor who had the bones of an alligator on display," Karl said.
His advice to students is to listen to what your head and what your heart tell you to do.
He said, "stick with your heart to weather whatever adversities come your way".